"Where are all the female architects?" Allison Arieff, a design and architecture writer, questioned in a 2018 opinion piece for the New York Times. "Nearly half of architecture students are women. Why are so few sticking with the industry after graduation?"
Since human settlements stopped living in caves around 10,000 BC, women have always built houses, cities, and contributed to their civilizations in immeasurable ways. However, they didn't always get the credit for it.
Despite some of the recent efforts to achieve gender equality in the building and construction sectors, women in architecture are sorely underrepresented.
In 2017, the design magazine Dezeen conducted a survey of gender equality and inclusion within the top architecture firms. The researchers described the results as "shocking": Just three of a 100 surveyed firms had female CEOs, while 16 firms had no women at all in their senior management teams. Only 10 percent of the women employed in these firms held leadership positions, whereas most others had administrative roles. What makes these results especially striking is that about 50 percent of the students graduating from architecture schools are women.
To highlight the talent and vision women bring to architecture, we are showcasing seven women architects which have and will surely leave their marks on history and on the skylines of the world. These visionaries, and hundreds more, continue to pave the way for younger generations to have an easier time to fulfill their dreams. [The list is alphabetical, based on the surnames.]
Gabriela Carillo
Gabriela Carillo was born, raised, and trained in Mexico. In 2017, only at the age of 39, she was named the Architect of the Year, a prestigious accolade awarded by The Architectural Review.
She designed criminal courts, cultural centers, a library for visually impaired people, among others. Carillo's trademark is her humane and sensitive approach to community buildings. She also makes the most of the Mexican sunlight, using it to create an aesthetic depth in her designs with light and shadow play.
Carillo is co-heading the Taller | Mauricio Rocha + Gabriela Carrillo with her design partners and also teaches at Harvard University Graduate School of Design.
Zaha Hadid
When Zaha Hadid opened a small office in London's Clerkenwell area in the early 1980s, the idea that she'd be one of the most celebrated architects of modern history might've seemed far-fetched.
However, even Hadid's early drawings from those years imagined a world that didn't yet exist. Within the next few decades, until her untimely death in 2016, Hadid built structures to grace the skylines of the world and pushed the boundaries of architectural imagination.
This Iraqi-British genius was behind many century-defining designs like the Beijing's Galaxy Soho, the London Aquatics Center, Heydar Aliyev Cultural Center, and the Guangzhou Opera House.
"There are 360 degrees. So why stick to one?" Hadid famously said, which epitomizes her design philosophy.
Nicknamed the "Queen of the curve", Hadid received numerous prestigious awards, including the architecture's top honor, Pritzker Architecture Prize in 2004, which she was the first woman to win.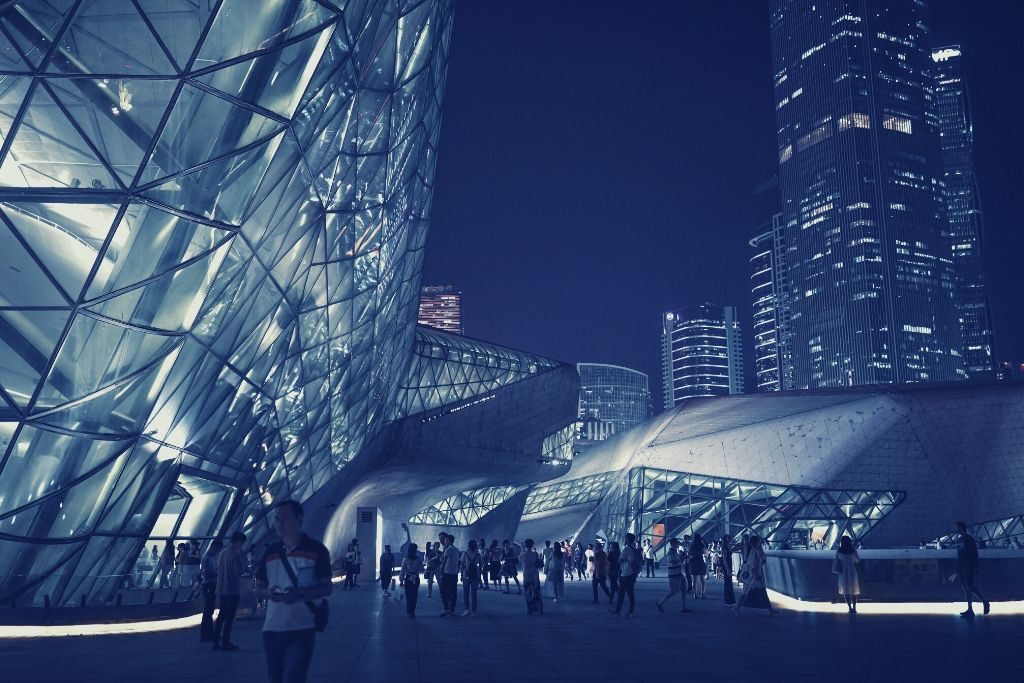 Farshid Moussavi
This Iranian-born British architect is the head of Farshid Moussavi Architecture and is among the world's most in-demand architects.
Also a Professor in Practice at Harvard, Moussavi's notable designs included Ōsanbashi Pier in Japan. An epitome of architectural genius, this international passenger terminal feels like a natural creation. No stairs, beams, or posts were employed in its design.
"Buildings have a practical function, but they also contribute to the culture of our urban and rural landscapes," Moussavi said in an interview with Riposte. "They can, therefore, be examined as ideas too, and how those sit within the history of ideas in architecture and art."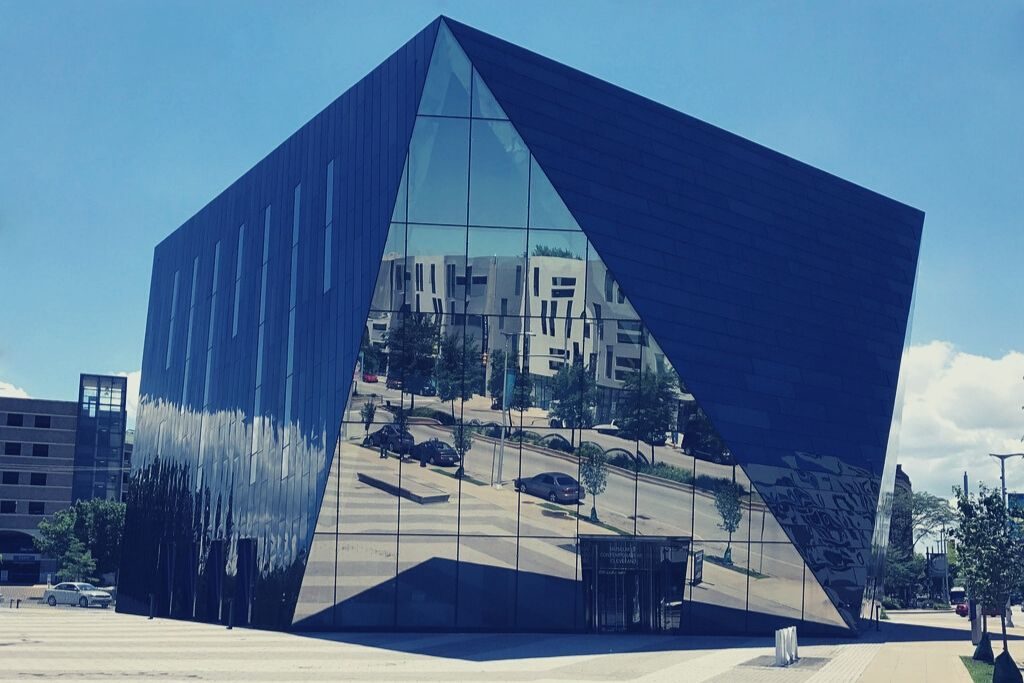 Suchi Reddy
The founder of Reddymade Architecture, Suchi Reddy was born in the Indian city of Chennai and now based in New York City, where she moved as a newlywed 18-year-old. Reddy had to resist conservative structures to nurture her dream of becoming an architect.
"I had to fight to go to architecture school and not just stay at home and have babies," she said in an interview with the Cultured.
Her work included a kinetic rain-screen facade for a building in her hometown Chennai, and a prototypical sensory healing room designed to affect the recovery rates of children coming out of comas. Despite being naturally drawn to these issues, Reddy doesn't consider herself as a "female architect".
I think making gender distinctions in terms of how work gets done doesn't make a difference, but being taken seriously—you have to work harder.

Suchi Reddy, Indian-born and New York City bases architect
Denise Scott-Brown
This octogenarian architect, who shaped much of the 20th century's architecture, is nothing short of a legend. Zambia-born, South Africa-raised, and Philadelphia-based, Denise Scott-Brown has been an icon for decades.
In her prolific career, she designed many celebrated buildings like the Sainsbury Wing of the London's National Gallery, Seattle Art Museum, Provincial Capitol Building of Toulouse, and many more.
The architectural icon made her way to the top in a time when it was almost impossible to do so. She wrote about her frustrations in a 1989 essay entitled "Room at the Top? Sexism and the Star System in Architecture".
Even though she retired from practice at Venturi Scott Brown Architects, at the age of 88, she maintains a full schedule and works on books. She also prioritizes her health to stay productive.
"If I fell, I'd have to stop doing this work. And I've got too much still to do," Scott-Brown said.
Roberta Washington
When Roberta Washington established her namesake architecture firm in the heart of Harlem in New York in 1983, she was one of the first African-American women to do so. Washington's passion for inclusion and equality, as well as the four years she spent in Mozambique designing hospitals, inspires much of her work.
In the last decades, Washington completed many successful projects specializing in health centers, educational facilities, and affordable housing. Some of her notable work includes the African Burial Ground Interpretive Center, part of a National Parks Monument. She also pioneered Harlem's first green building, 60 percent of which comprised recyclable or renewable materials.
I've encountered racism and sexism, but to succeed, I can't focus solely on that.

Roberta Washington, one of the first African-American women to built her own architecture company
Growing up in New York City as a woman of color, Washington wanted to be an architect from a young age. But she didn't have any role models, which she's trying to change for the future generations through her leadership at the National Organization of Minority Architects.
Lu Wenyu
Based in the Eastern Chinese city of Hangzhou, Lu Wenyu founded her firm, Amateur Architecture Studio, in 1997. The name she chose for her practice was a rebuke of what she and her business partner Wang Shu described as "professional, soulless architecture" practiced in China to "make houses, not architecture".
Born in 1966, Wenyu came of age in a time when China was going through a rapid process of modernization, economic growth, and urbanization. Hence, Wenyu's passion for cultural heritage and natural materials shaped much of her architectural vision. Her studio focuses on traditional and craft-based practices, bringing natural materials such as wood, stones, and mud, bringing in aspects of the greater landscape. Their notable works include the Huang Gongwang Museum, Ningbo History Museum, Ningbo Tengtou Pavillion, a new campus for the China Art Academy, among others.
Wenyu's striking and culturally thoughtful work was also a recipient of numerous prestigious awards, such as the Pritzker Architecture Prize in 2012, which she jointly won with partner Wang Shu.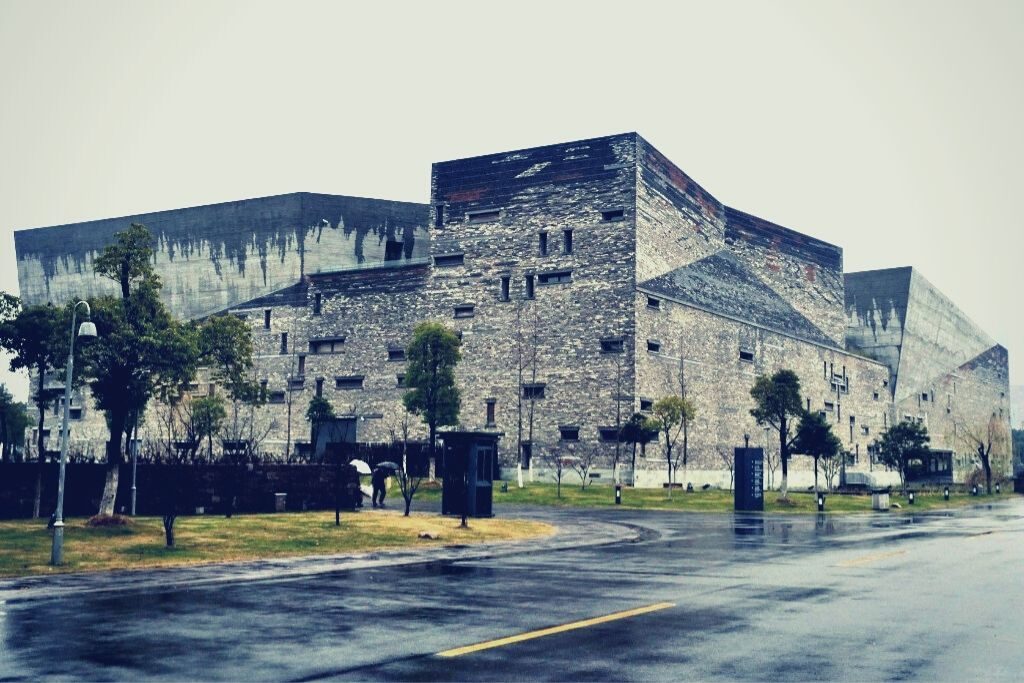 More Rooms for Women Architects at the Top in Making
In her game-changing 1989 essay, "A Room at the Top", Denise Scott-Brown described how "doubly hard" architecture has been for her as a woman. She struggled to get people to take her seriously, and people attributed her good ideas and successful designs to her husband, who was also an architect. She felt hurt at being called "just a wife".
Even though people around her encouraged Scott-Brown to take an administrative role in the office or teach, she didn't quit doing what she loved most: Designing iconic buildings.
"On the larger scene, all is not lost," Scott-Brown wrote in her essay. "Not all architects belong to the men's club; more architects than before are women; some critics are learning; the American Institute of Architects (AIA) actively wants to help; and most architects, in theory at least, would rather not practice discrimination if someone will prove to them that they have been and will show them how to stop."
Many women architects might still have experiences similar to what Scott-Brown described over 30 years ago. However, thanks to the dedication and grit of these women, despite ongoing challenges, there's now a clearer road to the room at the top. For this International Women's Day on March 8, 2020, we pay special homage to these ground-breaking women architects, who are inspiring the next generation.